Coastal landscapes are my favourite aerial subjects. Many beginner flyers have a fear of flying over water but the sea is a good place to fly. Because there are no obstacles to hit and no interference, it's easy to concentrate on the photography. And there are so many great photo subjects to work with. I love the water colours. The patterns of sand and waves and the dramatic form of rocky headlands. 
My favourite way to use the Phantom is for large panorama views and most of mine are composed of two rows so that the resulting image is more than a long narrow strip. I can include sky and foreground details. The ability to tilt the camera upwards is great for including beautiful skies. 
Here are a few of my favourite panoramas showing off a little Australian coastal scenery. 
Lots more on show and you can see these full screen here.
Noosa
This is the first two-row panorama I shot and I was instantly hooked by the way it had so much more depth than my earlier single row panoramas.

Aperture
:
2.8       
Shutter Speed
:
1/2357s       
ISO
:
100       
Type
:
Phantom 2 Vision/Vision+
Seal Rocks
Too often you see panoramas that are spoiled because everything is too distant. I always look for a strong and prominent subject to give my pictures impact. When I find a good potential subject I often study it in Google Earth to find potential launch points and think about what time of day would give the best lighting. 

To shoot a single frame here one would either only show a fraction of the subject or fly so far away that there would be no detail in the picture. Multi-image panoramas are the logical way to deal with such a big subject. This panorama measures 10267 x 4688.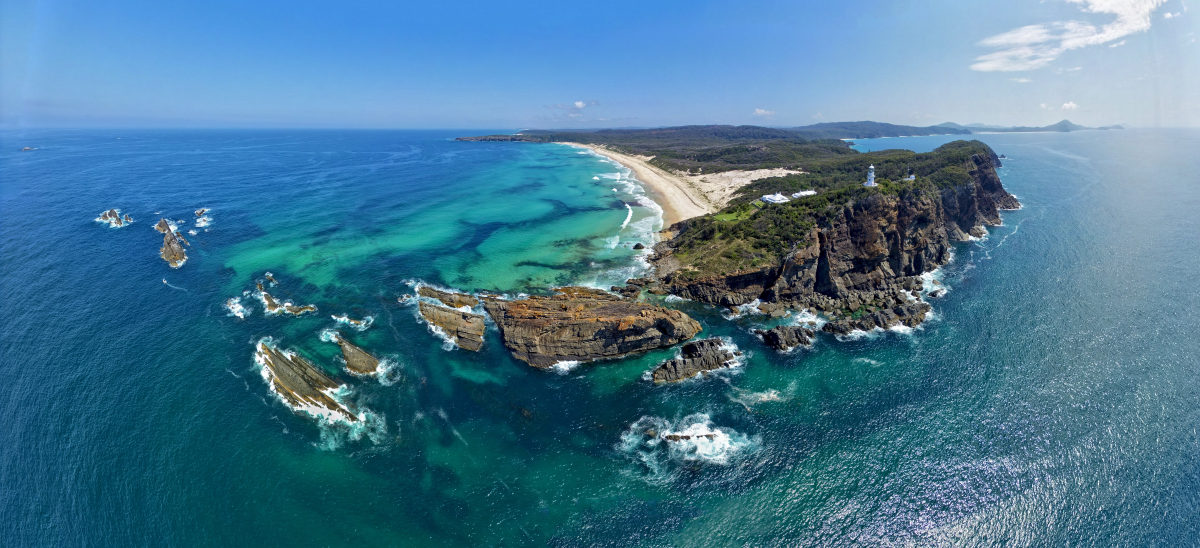 Seal Rocks Lighthouse
Explore different viewpoints and you discover new pictures.So easy with a flying camera. Panoramas don't have to be long and wide. This short panorama shows detail from the sky down to the bottom of the high cliff.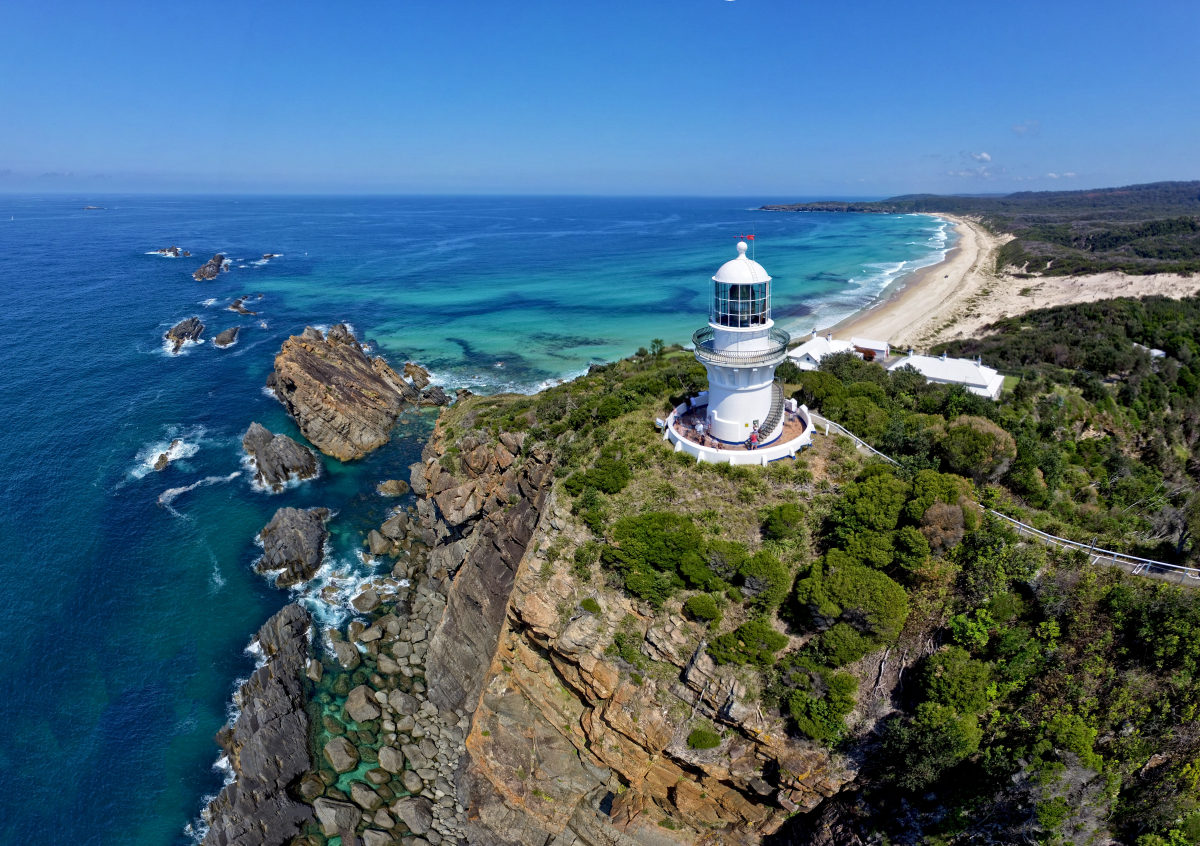 Aperture
:
2.8       
Shutter Speed
:
1/1848s       
ISO
:
100       
Type
:
Phantom 3 Advanced
Point Lookout
Then I try to shoot with the sun to have it lighting my subject rather than shooting into the light. This helps to look through the water rather than having glare on the water.

For this panorama, I shot 2 rows of 5 making 10 separate images. But because there is a big range in light to dark across the panorama, I used the AEB bracket feature of the Phantom to take 5 different versions of each photo to ensure I captured detail in shadows as well as bright areas. 

Cape Bruny
This location seems like the end of the earth. The Southern Ocean meets the southern edge of Australia here and looking out to sea there is only open water between Cape Bruny and the icy wastes of Antarctica. I visited on a rare calm day and was overwhelmed by the immensity of the landscape here with cliffs more than 60 metres high.

The Phantom 3 is perfect for shots like this. With Lightbridge, it can easily fly out 1.5 kilometres to find the right viewpoint and the crystal clear live view is perfect for composing the shot. The Phantom 3 is perfectly stable in a sea breeze to hold position for the 90 seconds it takes to shoot all the images required to create a big panorama. 

I layered and stitched the 60 frames to create this panorama. By layering the bracketed photos, detail in dark shadows is visible while bright areas like clouds and waves aren't burnt out.

Aperture
:
2.8       
Shutter Speed
:
1/1245s        
ISO
:
100       
Type
:
Phantom 3 Advanced
Caloundra – Bribie Island
Summer thunderstorm clouds build over Caloundra & Bribie Island where Pumicestone Passage joins the Pacific Ocean. 21 images were stitched for this panorama.I use a few different stitching programs to create panoramas. Microsoft ICE is a good one and it's free.Finally I did a little trimming and adjusting in Photoshop and this is the result.

Aperture
:
2.8       
Shutter Speed
:
1/4689s       
ISO
:
100       
Type
:
Phantom 2 Vision/Vision+